ABout DOnnell Stidhum
Donnell Stidhum is a devoted Retirement Income Strategist and expert in self-directed IRAs and 401(k)s, guiding clients on their journey to financial freedom and a secure retirement. His unwavering passion for helping individuals and families build generational wealth drives him to deliver exceptional service, tailored solutions, and valuable education to every client he works with.
Real estate investor since 1997
Commercial, Multi Family, Industrial and Single Family
Both a borrower and a lender.
Helped 1,000s of Clients Properly Structure For Generational Wealth.
Recognizing that every client has unique financial needs, Donnell adopts a holistic approach to retirement planning. He takes the time to listen and understand your personal financial goals, analyze your current situation, and provide personalized recommendations for self-directed IRA and 401(k) investments.
By focusing on alternative investment opportunities, Donnell empowers clients to diversify their portfolios beyond traditional stocks, bonds, and mutual funds. His expertise spans a wide range of investment options, including real estate, private lending, precious metals, and more.
Donnell's commitment to client education is at the core of his approach. He believes that informed clients can make better decisions and gain greater control over their financial futures. With this in mind, Donnell breaks down complex financial concepts into easy-to-understand language and ensures that you feel confident in every step of the process.
By empowering clients to make informed decisions about self-directed IRAs and 401(k)s, Donnell assists them in unlocking investment opportunities that extend beyond traditional stocks, bonds, and mutual funds. His expertise encompasses alternative investments, such as real estate, private lending, and precious metals, which can diversify portfolios and potentially offer higher returns.

It's a true commitment to educating clients and delivering personalized, attentive service that sets Donnell apart in the world as a retirement planner. He believes in taking a holistic approach, understanding each client's unique financial situation and goals before recommending the best path forward.
His dedication to personalized service and attention to detail fosters a strong bond of trust between Donnell and his clients. He is always available to answer questions or address any concerns, building lasting relationships that extend well beyond the initial consultation. Click Here to See 100+ Google Verified 5 Star Reviews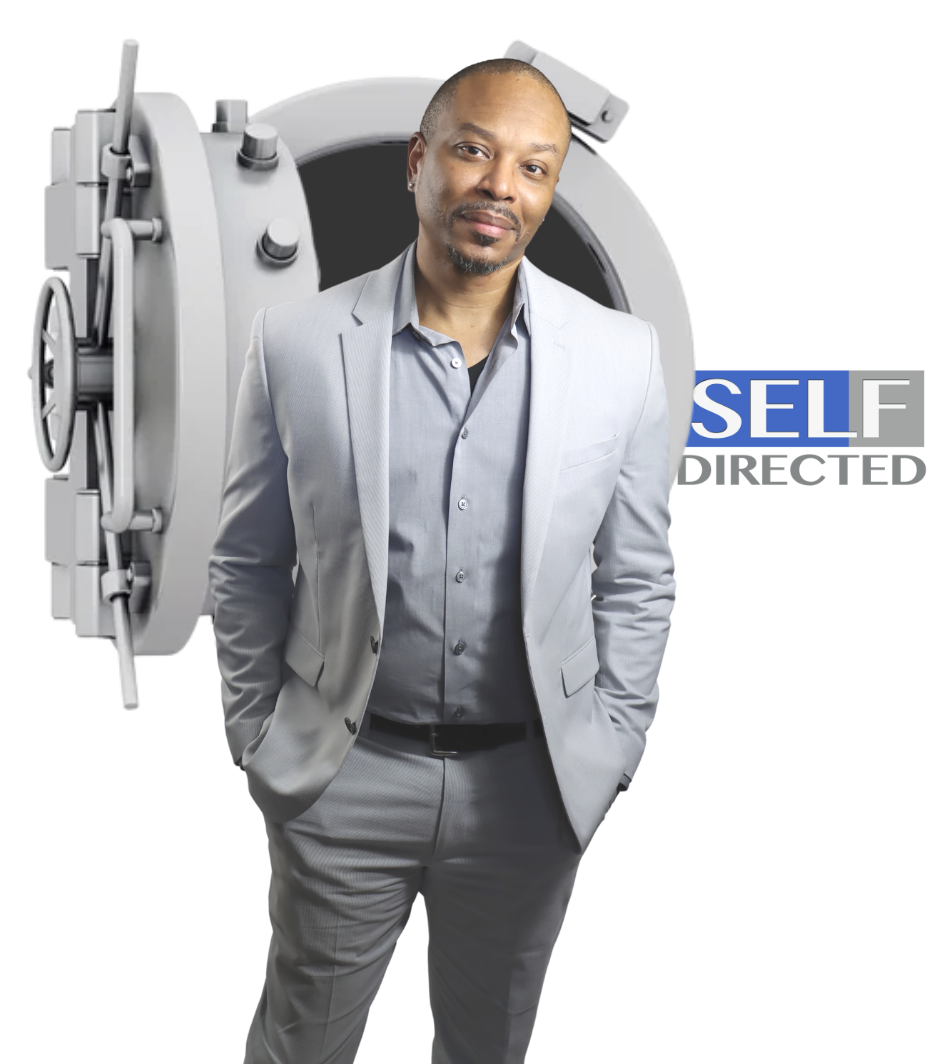 Growing up with humble beginnings, Donnell faced many of the challenges that his clients experience today. Through perseverance and determination, he found his own path to financial freedom using a combination of innovative strategies. This personal journey has fueled his desire to help others achieve the same success and stability for their own families.
"If You Didn't Come From A Wealthy Family, Make Sure Wealthy Family Comes From You"
His mission is to help 100,000 people achieve true financial freedom. His focus remains clear: to make that seems complicated, easy to understand and support his clients in building generational wealth and securing a comfortable retirement.
Outside of his professional life, Donnell is dedicated to continuous learning and staying updated with the latest industry trends, ensuring that he always provides his clients with the most relevant and effective strategies.
Donnell is committed to staying updated with the latest industry trends and continuously expanding his knowledge. His dedication to lifelong learning ensures that his clients always receive the most relevant and effective strategies.